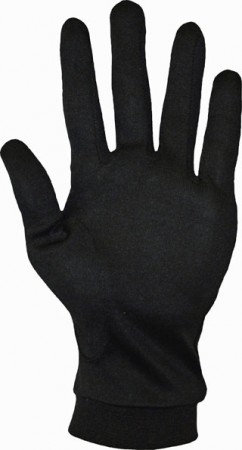 Made from 100% pure silk, the new inner gloves from Weise® are a useful addition to any rider's kit cupboard.
Naturally breathable and an effective insulator, silk liners help to keep the hands dry and comfortable on warmer days and add an extra insulating layer during cold snaps.
They're thin enough to fit under close-fitting riding gloves, providing a soft barrier between stitching, rough seems and the hands. An added benefit is that they allow gloves to be put on and taken off quickly and easily, without built-in liners being pulled out in the process.  Silk liners also act as a barrier to dirt, grime and perspiration – and are washable – helping to keep riding gloves in good condition.
Weise Silk Liners liners come in black in unisex sizes M-XL. Click here for price information.