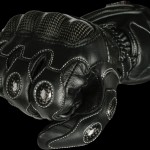 BigBikeMad took a pair of Weise Black Rain gloves on a 1000 mile tour of South West Ireland in early April
"Weise have a habit of producing well designed gear at budget prices, and that's just what they've done with this pair of gloves".
Verdict; "One thing is clear – these are excellent gloves for the money – quite amazing really at this price point. Well made, good materials and comfy to wear. Genuinely waterproof and breathable yet with a good level of protection. They are a bargain, no doubt about it and you can buy with confidence".
Read the full review on BigBikeMad.